Dragonflies are great helpers for outside enthusiast. Having them in your garden would be useful to have the population of flies and mosquitos always in check. They are elegant and harmless for adult and kids.
Attract & co-exist with them
Inviting them to live together in your garden would be easier if you take inspiration from one of the following information. Dragonflies are attracted by water sources and wet areas in general. Create a water mirror spot in the garden, a pond where they can co-exist with other species or build up a small fountain, useful for you when the watering time arrives. Extra positive aspect is that dragonflies can purify the air with their presence in the gardens.
Do you have questions or remarks?
I'm Stardiva™! I might be just a voice calling in the desert. So if you have specific questions? If you have remarks on our movement? If you want to join me on my quest? Or if you're going to collaborate? Please get in touch with one of my marketeers below.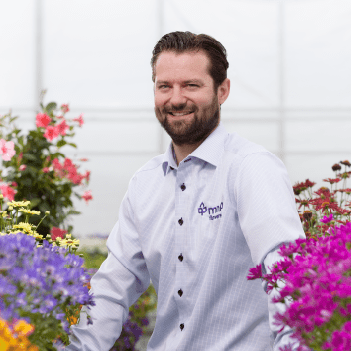 Head Marketing, Communications & Trade
T: +31 (0) 172 50 67 00
M: +31 (0) 619 94 54 82
E: e.giezen@mnpflowers.com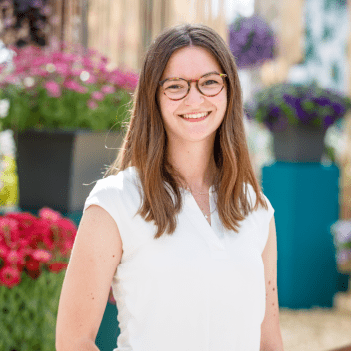 Marketing Communications Manager
T: +31 (0) 172 50 67 00
M: +31 (0) 653 92 54 65
E: f.lanzillotta@mnpflowers.com
Plant a tree in our forest
Our goal is to plant 500 trees every year. Do you think the work we are doing and you want to contribute to the Star(t) gardening movement? You can also plant your tree in our forest in Indonesia! You can already contribute from €5,- (incl. VAT) for just one tree up to an amount of your own choice. Don't hesitate and donate with us now. Click on the link below to start planting…