Vertical gardening is on trend!
When surrounded by greenery, leaves and flowers, you are more relaxed; your mind focuses first on what it has to do, and your surroundings are always cosy and peaceful. So why not promote the initiative of building green walls around neighbourhoods?
1 – Vertical gardens
These are the best solutions to make urban buildings greener. Researchers also prove that the involvement of green would naturally improve buildings' energetic efficiency.
2 – Air quality improvement
Nowadays, innovative technologies can identify pollution in the air through special sensors. Green walls can react to this, activating and improving the plants' action.
3 – Green on the roofs
Are also additional solutions to greener cities and landscapes. It would be easy to fill them with bedding plants because they will be installed in existing spaces.
4 – Not only for outside!
Did you know that all these solutions would be available for outside and inside both? Imagine working in an open space delimited by green walls… it would be inspiring!
Do you have questions or remarks?
I'm Stardiva™! I might be just a voice calling in the desert. So if you have specific questions? If you have remarks on our movement? If you want to join me on my quest? Or if you're going to collaborate? Please get in touch with one of my marketeers below.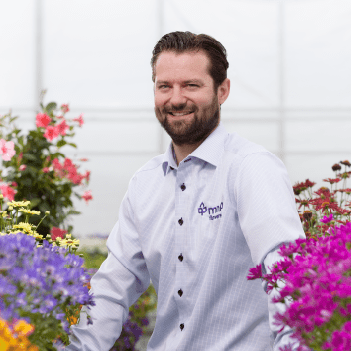 Head Marketing, Communications & Trade
T: +31 (0) 172 50 67 00
M: +31 (0) 619 94 54 82
E: e.giezen@mnpflowers.com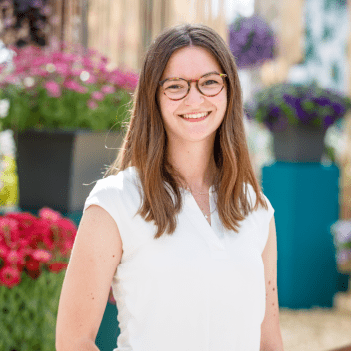 Marketing Communications Manager
T: +31 (0) 172 50 67 00
M: +31 (0) 653 92 54 65
E: f.lanzillotta@mnpflowers.com
Plant a tree in our forest
Our goal is to plant 500 trees every year. Do you think the work we are doing and you want to contribute to the Star(t) gardening movement? You can also plant your tree in our forest in Indonesia! You can already contribute from €5,- (incl. VAT) for just one tree up to an amount of your own choice. Don't hesitate and donate with us now. Click on the link below to start planting…