Harvest time is not the hardest
Hardest time?! Harvest time is one of the best times! Seeing the fruits of one's labour take shape is satisfying, but enjoying them first-hand is even more so. What can you glean from being part of the star(t) gardening movement?
1 – Flowers bouquets
A different flower for every occasion is picked straight from your garden. Scents and colours all around to adorn the inside and outside of your home. You can play with them in couples or groups, pairing them by variety or preference. There is also variation between seasonal flowers, not only in spring but also night flowers, which only bloom in the moonlight!
2 – Delights from the garden
Cultivating a small vegetable garden can mean something other than satisfying the family's needs in quantity. Still, it is undoubtedly an added value for the quality of the food you bring—a few vegetables, tomatoes, and small fruit trees. The taste takes its benefits, but also the environment because you can easily follow the seasonality of the products.
Do you have questions or remarks?
I'm Stardiva™! I might be just a voice calling in the desert. So if you have specific questions? If you have remarks on our movement? If you want to join me on my quest? Or if you're going to collaborate? Please get in touch with one of my marketeers below.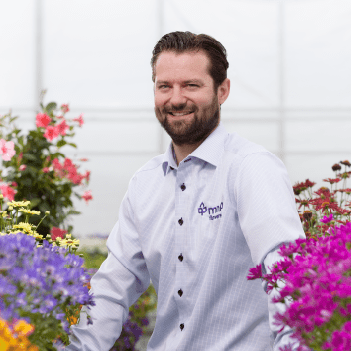 Head Marketing, Communications & Trade
T: +31 (0) 172 50 67 00
M: +31 (0) 619 94 54 82
E: e.giezen@mnpflowers.com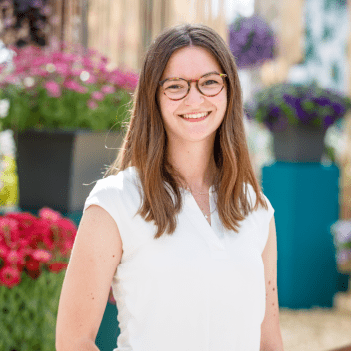 Marketing Communications Manager
T: +31 (0) 172 50 67 00
M: +31 (0) 653 92 54 65
E: f.lanzillotta@mnpflowers.com
Plant a tree in our forest
Our goal is to plant 500 trees every year. Do you think the work we are doing and you want to contribute to the Star(t) gardening movement? You can also plant your tree in our forest in Indonesia! You can already contribute from €5,- (incl. VAT) for just one tree up to an amount of your own choice. Don't hesitate and donate with us now. Click on the link below to start planting…