Star(t) gardening campaign
The mo(ve)ment is now! Join me and all my brothers and sisters from MNP / Suntory in this global movement to make gardening fun again. Becoming a member will let you feel satisfied, I swear. Don't be scared; getting closer to gardening is simple, and if you need help, I am here for you! As a Scaevola (aemula), I can confess to you… I am a straightforward plant. So follow these simple steps to plant me properly and enjoy my colours (or others) all summer!
1 – Stones out plants in
Taking care of the soil is essential; pull out the weeds and remove the pebbles. Smoothen the ground with a rake and moisturise it without overdoing it. You can also spread some natural fertiliser which will help with rooting. 
2 – Start digging
Don't worry – please make sure you dig a hole for your small gram plant at least twice the size of its pot. Do you want to add some organic matter for an extra stimulus to grow? Yes, you can! Could you ensure that the fertiliser is not in contact with my roots?
3 – No pot anymore
Let's have a look at what's underneath. How are the roots? Can you see them? Good, then it is time to plant me. If the roots are massive and developed at the base, you can remove some of the soil attached, but not too much. It will help me grow better in the garden.
4 – Into the soil
Now it is finally time to stick me in the soil. Be aware that the solid is fully covering the base from all sides. Imagine it as a blanket to cover all my long roots to make them grow strong and resilient to everything.
5 – I like hydration
A little water shower is always nice after planting. Now that I am in the soil give me some nice watering. Let the water socking in, if you see that it is socking very rapidly you can give me some more.
6 – A few days later…
Leave me here; I will do my job; show up sometimes to see if I have started growing as you expected, even if I am sure I'll do it! Shot some nice pictures of the entire process to watch them later and be happy with what you have done. 
Do you have questions or remarks?
I'm Stardiva™! I might be just a voice calling in the desert. So if you have specific questions? If you have remarks on our movement? If you want to join me on my quest? Or if you're going to collaborate? Please get in touch with one of my marketeers below.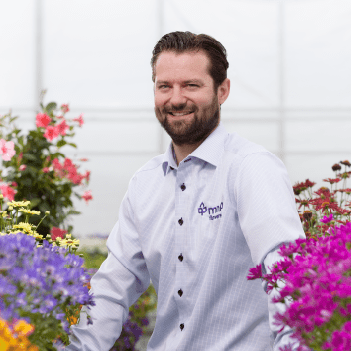 Head Marketing, Communications & Trade
T: +31 (0) 172 50 67 00
M: +31 (0) 619 94 54 82
E: e.giezen@mnpflowers.com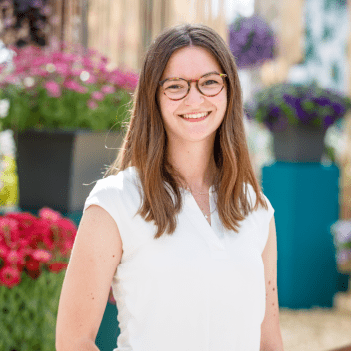 Marketing Communications Manager
T: +31 (0) 172 50 67 00
M: +31 (0) 653 92 54 65
E: f.lanzillotta@mnpflowers.com
Plant a tree in our forest
Our goal is to plant 500 trees every year. Do you think the work we are doing and you want to contribute to the Star(t) gardening movement? You can also plant your tree in our forest in Indonesia! You can already contribute from €5,- (incl. VAT) for just one tree up to an amount of your own choice. Don't hesitate and donate with us now. Click on the link below to start planting…