How long has it been since you enjoyed a moment alone without your smartphone in your hand? If you're here, it's probably been a long time. So today, let's do an exercise that will save your health, mind and eyes because the result is satisfying for all three.
1 – Turn the phone off
You can turn the phone off or put it away; I don't have it handy. If you want, you can use it to play happy, peaceful or energising music.
2 – Wear comfortable clothes
Wear comfortable clothes that you won't mind getting dirty or ruined. Boots, sneakers, denim trousers and a hat. Something practical & smart.
3 – Take gloves
Take gloves, a little shovel, boots that protect you and a sunshade if you are lucky enough to see the high sun shining in the sky.
4 – Let's go to the garden
If you are ready, let's go to the garden, balcony or little space that will one day be green. Charge yourself; positive vibes are coming!
5 – Enjoy the experience
Enjoy the experience in all its parts. Touch the soil, even without the gloves and feel it on your skin. Please don't get annoyed by sweating; it's natural! It is connected to nature without filters, judgments, and unrequested opinions.
6 – Do what you think is best
Do what you think is best for your life and your place. Have fun during the process, and listen to happy songs while working hard on the soil; take your time to enjoy every second.
7 – Woooohaaa, it is so satisfying!
Woooohaaa, it is so satisfying! Have you enjoyed it? If yes, repeat it as soon as possible with people who make you happy, like your family, friends & kids. Share the moment with them.
8 – Tag me
Have you managed not to hold the phone for a while? If not, I hope you at least used it to capture the beauty of the Stardiva® in your garden (remember to tag me @stardiva)!
Do you have questions or remarks?
I'm Stardiva™! I might be just a voice calling in the desert. So if you have specific questions? If you have remarks on our movement? If you want to join me on my quest? Or if you're going to collaborate? Please get in touch with one of my marketeers below.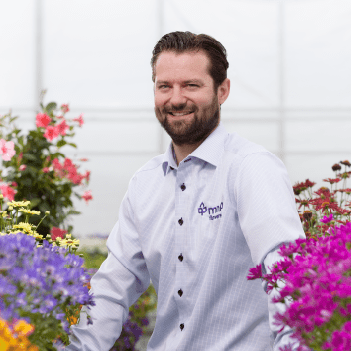 Head Marketing, Communications & Trade
T: +31 (0) 172 50 67 00
M: +31 (0) 619 94 54 82
E: e.giezen@mnpflowers.com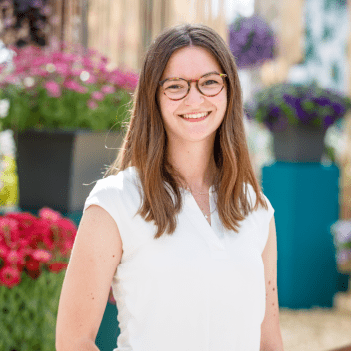 Marketing Communications Manager
T: +31 (0) 172 50 67 00
M: +31 (0) 653 92 54 65
E: f.lanzillotta@mnpflowers.com
Plant a tree in our forest
Our goal is to plant 500 trees every year. Do you think the work we are doing and you want to contribute to the Star(t) gardening movement? You can also plant your tree in our forest in Indonesia! You can already contribute from €5,- (incl. VAT) for just one tree up to an amount of your own choice. Don't hesitate and donate with us now. Click on the link below to start planting…