Guide to making your city greener!
Who said that who lives in cities can not cultivate in the garden or balcony?!
If you live in a city, you only need enough space, patience, programming skills (in terms of organisation) and great willingness. Above all, you will take advantage of it in terms of new hobbies, new time spent outside and excellent products. Would you like to try it?
1 – Sunlight needed
Shade spots are essential, but bright and warm areas are even more! Sunlight is crucial if you would like to start gardening and growing small plants on your balcony, terrace or patio.
2 – Soil moisture
Soil is always relevant when you start growing and cultivating. Remember to check its depth, its draining capabilities, and its composition. They only depend on the variety of plants you are going to plant.
3 – Constant watering
It may seem trivial, but watering is vital to healthy plants, gardens and even more for green spots in urban spaces where pollution is higher. Watch out for not overwatering your soil and building a solid and resistant draining system!
4 – Easy & intelligent solutions
Container gardening is the key to saving space. Boxes, baskets, window boxes, everything can be transformed into a container in which growing something.
6 – Take it easy & reuse
Sustainability and recycling are words everyone is getting used to. But do you act like this also in real life? When home gardening is easier. Use what surrounds you, like coffee grounds added to the soil. Useful for enriching and preventing snails.
7 – Where to start?
Start with aromatic herbs; they are the easiest to grow and the most common in everyday usages, like cooking. But also in hot drinks making, like thee and infusions. But also to homemade sustainable perfumes for closets and drawers.
Do you have questions or remarks?
I'm Stardiva™! I might be just a voice calling in the desert. So if you have specific questions? If you have remarks on our movement? If you want to join me on my quest? Or if you're going to collaborate? Please get in touch with one of my marketeers below.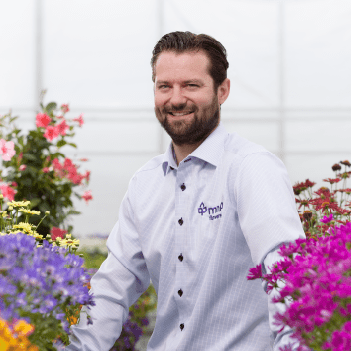 Head Marketing, Communications & Trade
T: +31 (0) 172 50 67 00
M: +31 (0) 619 94 54 82
E: e.giezen@mnpflowers.com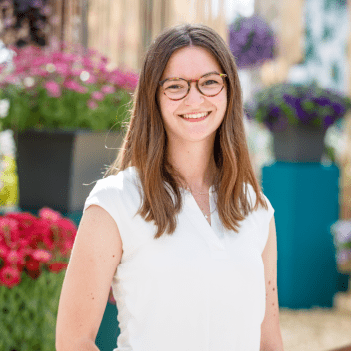 Marketing Communications Manager
T: +31 (0) 172 50 67 00
M: +31 (0) 653 92 54 65
E: f.lanzillotta@mnpflowers.com
Plant a tree in our forest
Our goal is to plant 500 trees every year. Do you think the work we are doing and you want to contribute to the Star(t) gardening movement? You can also plant your tree in our forest in Indonesia! You can already contribute from €5,- (incl. VAT) for just one tree up to an amount of your own choice. Don't hesitate and donate with us now. Click on the link below to start planting…